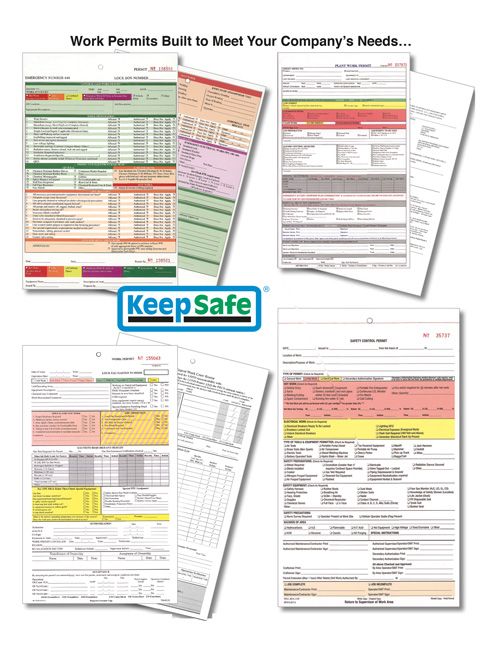 "Let our experts at KeepSafe, Inc. work together with you to develop, design, and produce modern day, multi-colored work permits to meet your company's specific needs."
Is it past time to update our old work permit system? Call KeepSafe, Inc.
CONFINED SPACE ENTRY

ELEVATED WORK

ENERGIZED ELECTRICAL WORK

EXCAVATION 

GENERAL SAFE WORK 

HOT WORK 

LINE BREAKING 

VEHICLE ENTRY

OTHERS
With Multiple Ink Colors Sectioning!
---
Select The Features You Want:
Multiple Parts
Multiple Ink Colors
Tag Black 
Reinforced Holes/Eyelets
Sequential Numbers
Perforations
Pre-String/Wire
Form Finishing Options:
As Individual Forms
In Pads
In Books(with wrap-around cover)